In the fast-paced world of modern offices, a reliable power source is paramount. Introducing the Desk Power Grommet – a uniquely designed, feature-rich power outlet that brings unparalleled convenience to your workspace.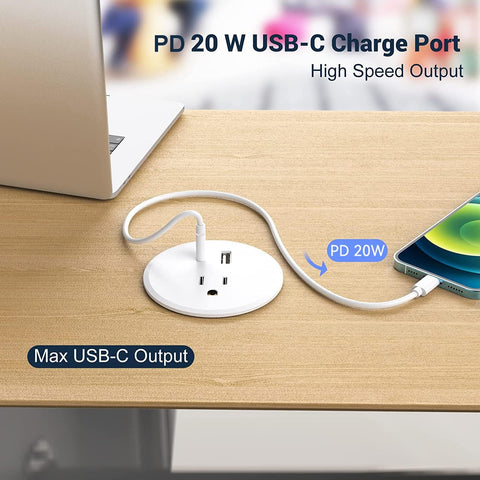 All-in-One Office Solution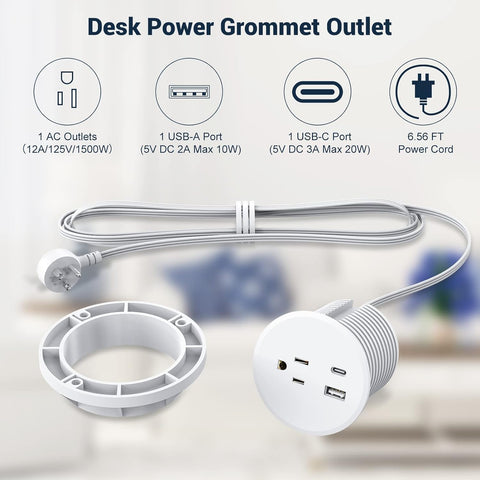 The Desk Power Grommet boasts an all-in-one solution with 1 AC outlet and 2 USB charging ports. Whether it's your laptop, smartphone, lamps, or other USB devices, this single power hub effortlessly caters to all your charging needs. No more bending down to search for power sources, keeping your workspace clean and organized.
USB Hub Grommet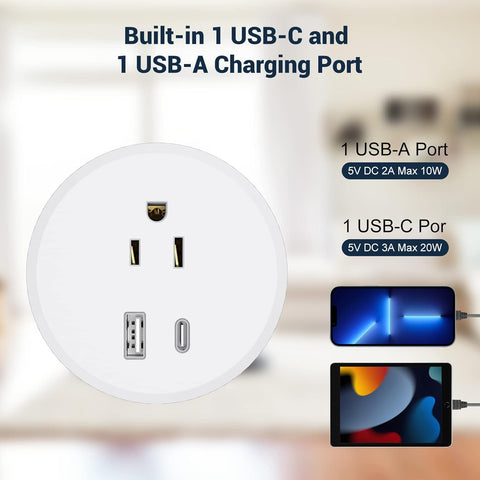 Featuring built-in USB-A (5V DC 2A Max 10W) and USB-C (5V DC 3A Max 18W) charging ports, it not only provides convenient charging for your mobile devices but also ensures your desk remains clutter-free. Its compact design won't encroach on your valuable workspace.
Hidden Power Outlet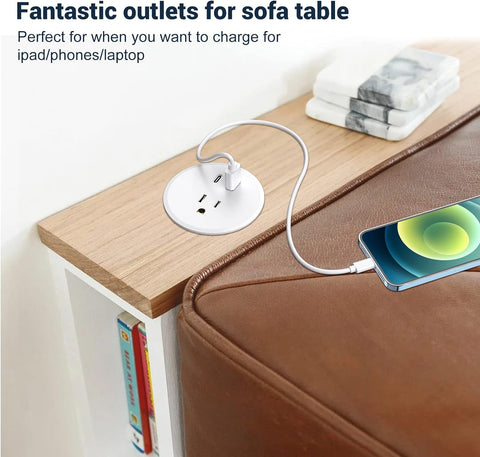 The Desk Power Grommet's flush-mount design seamlessly integrates into your desk, eliminating the need to hunt for outlets. Ideal for offices, homes, conference rooms, sofa tables, hotels, and more – experience the convenience of an unobtrusive power source.
Easy Installation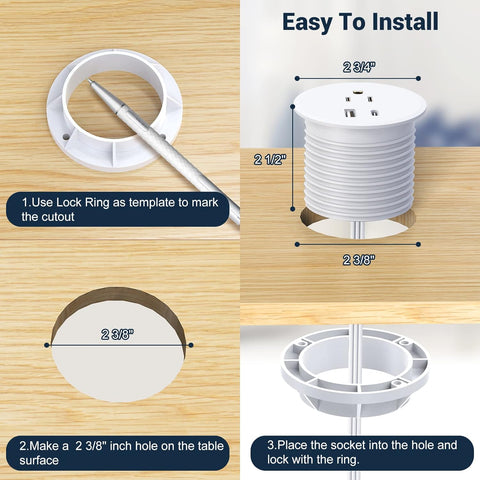 With a 2.37-inch hole design, installation is a breeze. Simply use the lock ring as a template to mark the cutout, make a 2.37-inch hole on the table surface, place the socket into the hole, and lock it with the ring – that's it!
Safe and Reliable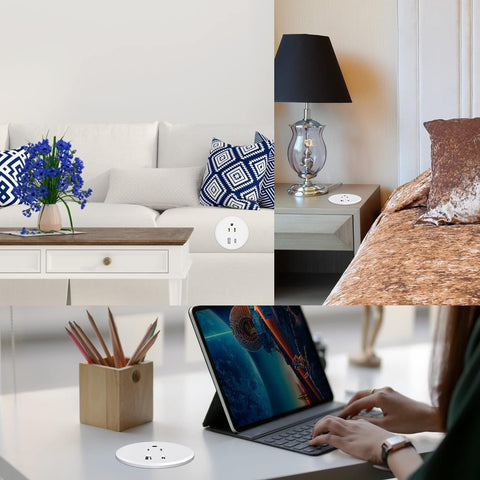 Equipped with a UL Listed 6.56-foot power cord (16AWG), a fire-resistant shell, and a built-in safety system, the Desk Power Grommet ensures complete protection for your electronic devices, providing peace of mind during use.
No more power hassles – enhance your productivity with the Desk Power Grommet. Make it your office ally today! Click [
Desk Power Grommet
] to experience a smarter workspace.